Learn More About the Teachers in Our Jewish School
MEET OUR DEDICATED EDUCATORS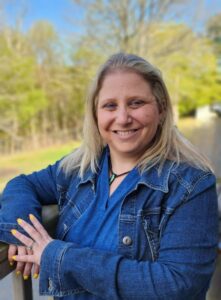 ALYSSA PESSAROFF KISCHEL SCHOOL DIRECTOR
Alyssa has been a part of the Temple Ner Tamid family her entire life. She has been working in Education for 20 years, in formal and informal educational settings. Alyssa worked in an after-school program in Lincoln, MA for 10 years, was the Peabody Senior USY Advisor for 5 years, was a Paraprofessional at the Lincoln Preschool for 3 years and was a private nanny for 2.5 years.
For the last 8 years, Alyssa has been an Infant and Toddler teacher at the North Suburban Jewish Community Center in Peabody, MA. For the last 5 years, Alyssa has been the Assistant Director and Hebrew/tefilah teacher for the students in grades 2-7. Alyssa will continue to teach students in prayer and Hebrew, while she takes on the role as Director of the Ner Tamid religious school. She recently received her master's degree in Jewish Education from Hebrew College.
Growing up as the daughter of Cantor Sam Pessaroff (z"l), his passion for the Jewish religion and teaching the youth left a long-lasting impression. With her own passion for Judaism and teaching, Alyssa loves to share her knowledge and experiences with today's youth. She has a great understanding of children of all ages and needs. With her creativity and energy, Alyssa likes to bring fun and games to her teaching, as well as making learning personal and meaningful.
In her free time, which is very rare, Alyssa enjoys relaxing while watching TV and movies (good or bad), Ben and Jerry's Cherry Garcia ice cream, and watching the Celtics and Patriots! Alyssa lives with her husband, Mike, and their Cockapoo, Wylie.
JOCELYN ZIMMERMAN [email protected]
Hi! My name is Jocelyn Zimmerman and I am so excited to be a part of the TNT religious school! As a member of Temple Ner Tamid since I was born, I have attended Hebrew school here many years ago and then went to the Epstein Hillel School, formerly known as Cohen Hillel Academy. One of my favorite things about TNT is being able to put my passion of working with young children to use at all times! I remember attending temple services as a child and slowly migrating my way to Jr. Congregation services to help out with the younger children.
I knew I had a passion for working with young children for as long as I can remember! I am a fellow "Brokie", where I attended Camp Pembroke as a camper for 7 summers, became a CA and traveled to Israel for 5 weeks and then became a counselor for 3 summers. Aside from spending time with my friends and family and shopping, you can find me at "work"! I say "work" because it's not actually work for me.
I love what I do and wouldn't change it for the world! I have been working at a childcare center since I was a senior in high school. I teach infants, toddlers and preschoolers. But spend most of my time as a classroom teacher for preschoolers. My favorite part of my job is seeing them grow and develop over time especially those infants who then I see graduate Pre-K when they are about 5 years old!
I graduated from Southern New Hampshire University in the spring of 2020 with a Bachelor's degree in Education focusing on Early Childhood Education with a minor in Special Education. While at school in New Hampshire I was been a Hebrew school teacher for children ages 3-5 and have been a part of the TNT religious school since 2020. I have loved all of these opportunities and am so excited to teach all of your children so close to home!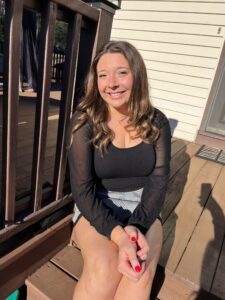 HANNAH ZIMMERMAN  [email protected]
My name is Hannah Zimmerman, and I am excited to be back teaching Hebrew School for the second year here at Temple Ner Tamid! I have always had a passion for learning about Judaism. Attending Cohen Hillel Academy, now Epstein Hillel School, I was provided with a foundation of Jewish knowledge including an education of the Hebrew language, Israel, holidays, and other important rituals. I also was fortunate enough to attend a Jewish overnight camp for many years; Camp Pembroke, where I had the privilege of continuing to expand my knowledge of Judaism. Through these experiences I was able to Israel now for a total of three times. These experiences have provided me with invaluable knowledge and experiences that I am confident I can use to educate the young generation. 
I have now taught Hebrew school for the past 3 years, and I absolutely educating our future children! This year, I will be teaching an elective course where students will learn about important aspects of Judaism such as, Jewish holidays, foods, life cycle events, as well as Torah stories.
In 2022, I graduated from the University of New Hampshire with a Bachelor's of Science in Human Development and Family Studies. Throughout my college experience, I developed a passion for speech-language pathology, and am currently working towards my Master's of Science in speech-language pathology where I hope to work with individuals who have communication challenges!  
I am excited to get to know each and every one this year!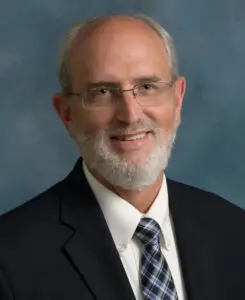 RABBI RICHARD E. PERLMAN
Rabbi Richard E. Perlman was appointed as the Rabbi/Spiritual Leader of Temple Ner Tamid on September 1, 2016. On March 1, 2019, he assumed Cantorial responsibilities. Prior to moving to Peabody, Rabbi Perlman held the pulpit and served as the Spiritual Leader, Hazzan, Director of Education and Executive Director at Temple Am David, a United Synagogue Affiliate, in Warwick Rhode Island, for 15 years he also served as the Rabbi at WBCJC in Warwick.
Rabbi Perlman received his rabbinic ordination in January 2012 and is the Vice President of the Vaad HaRabbonim D'America, (the American Board of Rabbis). Rabbi Perlman received his Yoreh Yoreh S'micha (Rabbinic Ordination) and earned a T'udat Mashgiach (Kashrut Supervisor Certification) from the Vaad.
Rabbi Perlman, also a Cantor (Hazzan), has been a soloist and a member of duets, quartets, and quintets including "The Cantors Perlman" in several cantorial concerts and worship services throughout the United States and Israel. He has led services at Congregation Beth Israel in Bath, Maine and at Temple Beth David in Narragansett, Rhode Island. He taught Jewish studies in the South County Hebrew School and has been a visiting lecturer at many senior social organizations. Rabbi Perlman served as a Judaism lecturer at University of Rhode Island, Rhode Island College, The New England Technical Institute, LaSalle Academy as well as many various other institutions of learning around the state of Rhode Island. Furthermore, Rabbi Perlman has been instrumental in planning and leading many highly respected and well attended interfaith services with neighboring faith communities.
Rabbi Perlman serves as the Co-President of the North Shore Rabbis and Cantors Association, (NSRCA) and is an active member of The Peabody Clergy Ministerial Association, (PCMA). He is a member of the Board of Rabbis of Greater RI and serves as the Mashgiach liaison for the Phyllis Siperstein Tamarisk Assisted Living.
He served for over five years as Chairman of the Bureau of Jewish Education of Rhode Island's Principals Council.
Rabbi Perlman is quite active in the community serving on an Interfaith Community Dialogue Planning Committee, hosted by the Mayor of Peabody. He actively participates in community programming throughout the year. He attended the Peabody Police Citizens Academy in 2017 and leads Shabbat evening services monthly for the residents at Brooksby Village. Rabbi Perlman visits and teaches at nursing facilities around the North Shore.
Rabbi Richard Perlman and his wife, Kit, are the parents of Jessica, Michael, Owen and Kristina, and proud grandparents of Brady, Ezra, Bryce, Bennett and Eisley.
Contact Rabbi Perlman at [email protected]