A School Rooted in Jewish Tradition and Teaching
Temple Ner Tamid is a Conservative Congregation that strives to enrich Jewish Life by providing spiritual, ritual, educational, and social programs to our community. Our warm and welcoming atmosphere is a home away from home for individuals and families throughout Boston's North Shore.
We provide a Jewish "Conservative Curriculum" that is based on tried and true learning components. This curriculum infuses Jewish knowledge to our students in a fun and innovative style.
We have built a new innovative education program that offers Jewish families a traditional experience combined with the use of modern technology to offer our program. We offset the common issues of the difficulties that families face as they navigate through their very busy schedules. We do this by providing an opportunity for their children to attend religious school sessions in person and online.
Sessions will be held on Sundays on-site in our large classroom space at Temple Ner Tamid, ensuring a socio-educational connection with the students. Additionally, our innovative program will offer an online alternative educational option for the additional weekday class.
This auxiliary choice will allow for in-person study at Temple Ner Tamid and/or a web-based learning opportunity utilizing " Google Classroom" or "Digital Chalk" software from the comfort of home - giving busy families options as to what works best for them.
Contact Us at:
(978) 532-1293
Hours
Sunday 10:00 am - 12:30 pm
Tuesday 3:45 pm - 5:45 pm
A NEW YEAR AND TIME - BUT THE FUN AND LEARNING REMAINS THE SAME!
WELCOME BACK - MEMORIES ARE A BEAUTIFUL THING - LET'S MAKE MORE TOGETHER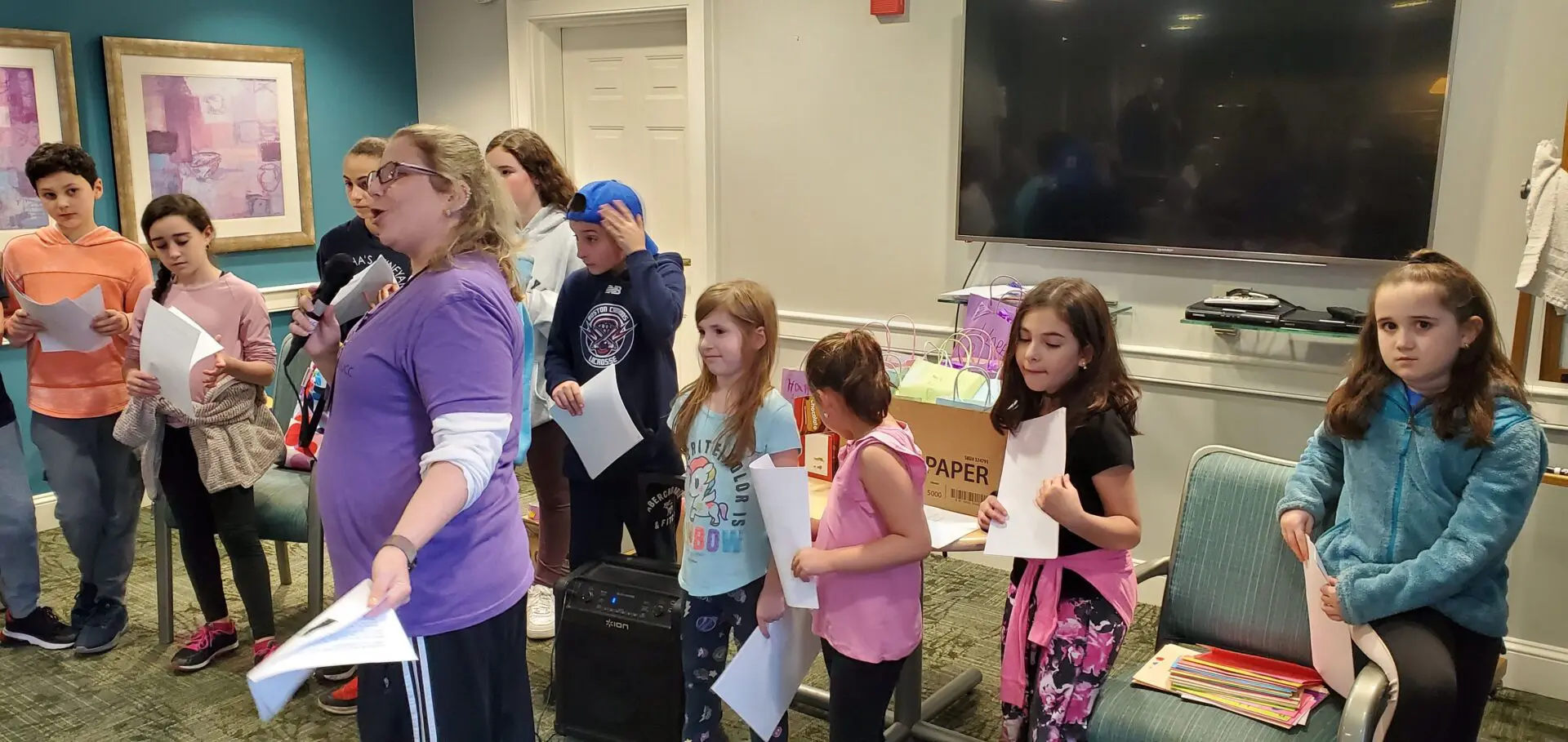 TNT students bringing Purim fun to Harriet and Ralph Kaplan Estates March 2020
Our goal is to provide a Jewish education experience that will begin the training of our students at a very young age and continue through adulthood.
We want to ensure that our students feel at home in the traditional sanctuary and in leading prayer. This ability will prepare our students to feel relaxed in attending, leading, and understanding the "conservative traditional" Saturday morning services that will ready them for their B'nai Mitzvot.